Historically Charming Mount Dora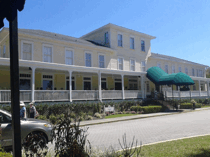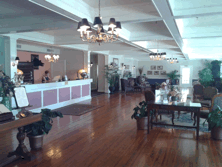 But…unfortunately not very power wheelchair friendly. We decided that we really wanted to try and find a hotel with some historic charm and ambience. Lakeside Inn in Mount Dora, Fl. (near Orlando) seemed to fit the bill. (until we stayed there) At first sight it appeared to be great with a ramp into the main lobby where there was a bar and restaurant while we waited for our room (unfortunately for us arriving late it closes mid afternoon hours!) There was also a ramped area down to the pool and lake but pretty steep in places.
The building with our room had a ramped entrance but there was a pretty high lip at the entry way so maintenance came and built it up a bit..nice! The room was very cute and cozy looking but.. (always a "but" at this place) the wheelchair room only had one full size bed which was very uncomfortable.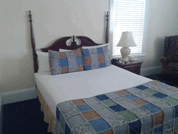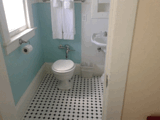 The hotel was just around the corner from cute antique shops and restaurants (one of my favorite being the Irish pub with authentic Irish breakfasts!) But (there we go with the "but" again) as with most historical areas a lot of the shops were not accessible.
All in all I would say it would be a nice little side trip if you're in the area and if you're in a manual chair BUT…if you want a really comfortable bed skip this one.