Mansions and Sailing…Newport, Rhode Island
Newport is a city on Aquidneck Island in Rhode Island. Newport hosted the America's Cup for many years. Newport is also known for the mansions that line Bellevue Avenue, some of which are now museums and can be toured by the public.
Newport is actually my favorite place to visit in the summer months. Coming from Florida the 72 degree temperature is quite a welcome!
My husband (C-5,6 quad) and I have always stayed at the Newport Harbor Hotel and Marina. We used to get their wheelchair accessible room which did not face the harbor and only had a double bed but the location of the hotel is spectacular. This last time we stayed in a regular room which was much bigger but the bathroom was not accessible…we made do.
Hotel rear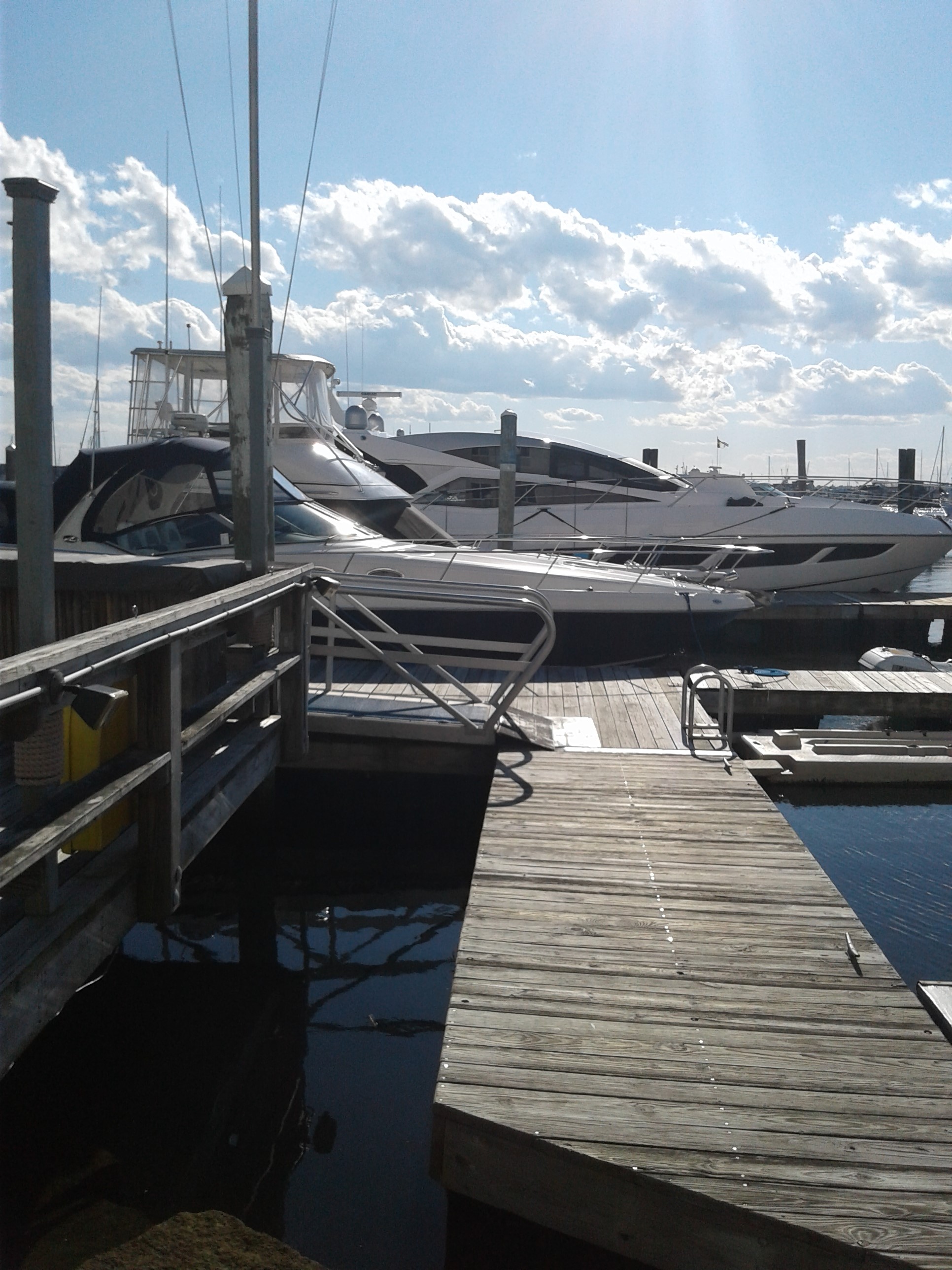 Our view
Newport Harbour Shuttle
We took the wheelchair accessible "Newport Harbor Shuttle" which departs every hour on the hour from Perotti Park which was just down the street from our hotel. It makes 7 stops and you can hop on, hop off. The cost is $12.00 and takes a 55 minute loop around the harbor. As you're cruising the captain will give you a little tour of what your passing along the way.
Cliff Walk
The next day we ventured out to Cliff Walk which is a 3.5-mile public access walkway that borders the shore line on one side and mansions on the other. It has been designated a National Recreation Trail. Unfortunately wheelchairs can only go about ½ way before you run into stairs.
Mansions
Just around the corner from Cliff Walk are the famous mansions to be toured. You can pick up tickets at the visitors center a block from the hotel or you can buy on site. There are package deals depending on how many mansions you want to visit but they run approx. $24.00 individually. MOST are wheelchair accessible.
FOOD
Well my mouth just watered while thinking about New Englan Food! The food in Rhode Island is the best anywhere IF you like seafood. Lobsters, Clam Chowder, and Lobster rolls top the chart. The best Lobster rolls we had were at the docks just a few blocks from the hotel (The Lobster Shack) Basically just a food truck serving up the best! So many restaurants in Newport you'll have a hard time deciding…
Mega Yachts
Newport is known for sailing and mega yachts and hosting the Americas Cup. As you look out the back of the hotel you see the mega yachts with the deck hands keeping them in tip top shape. As you cruise the harbor shuttle you'll see them parked out in the waters. Such notable owners are Johnny Depp, Judge Judy, Mariah Carey, and a host of others.
Sail To Prevail – Newport
Sail with us June 18- August 16, 2018
Registration is open!
Each summer more than 1,000 children and adults, including veterans, sail in our fleet of specially adapted, 20-foot sailboats.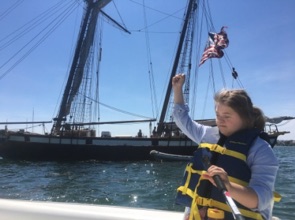 Sail To
is a non-profit Prevail 501(c)(3organization. Since its inception, more than 20,000 children and adults have improved their lives to help our participants PREVAIL!
Sail To Prevail is a nonprofit that improves the lives of more than 1,000 children and adults, each summer, through sailing in our fleet of specially adapted, 20-foot sailboats. Our programs encourage individuals with disabilities to be active participants in the sailing experience. They steer the boat, grind the winches, and trim the sails. The measurable outcomes demonstrate increased self-confidence and leadership skills.
Our b