Las Vegas…You Get What You Pay For - Comparing 3 Wheelchair Accessible Rooms
Before I get into comparing 3 Las Vegas hotels let me give you a little back story on this trip.
My husband (C5,6 quad) had a daughter 40 years ago while in the Army in Germany but gave her up for adoption and has not been heard of or known her whereabouts since. Well, thanks to DNA matching we get a text from his daughter saying she lives in Las Vegas and would we have any interest in connecting. Well of course, and especially since my husband lost his only son in a car accident at the age of 21. So we decided to venture off to Las Vegas to meet her and her family which consisted of her husband of 27 years and her three children. We instantly became BIO dad and Gma and Gpa (Grandma and Grandpa) and so the story begins…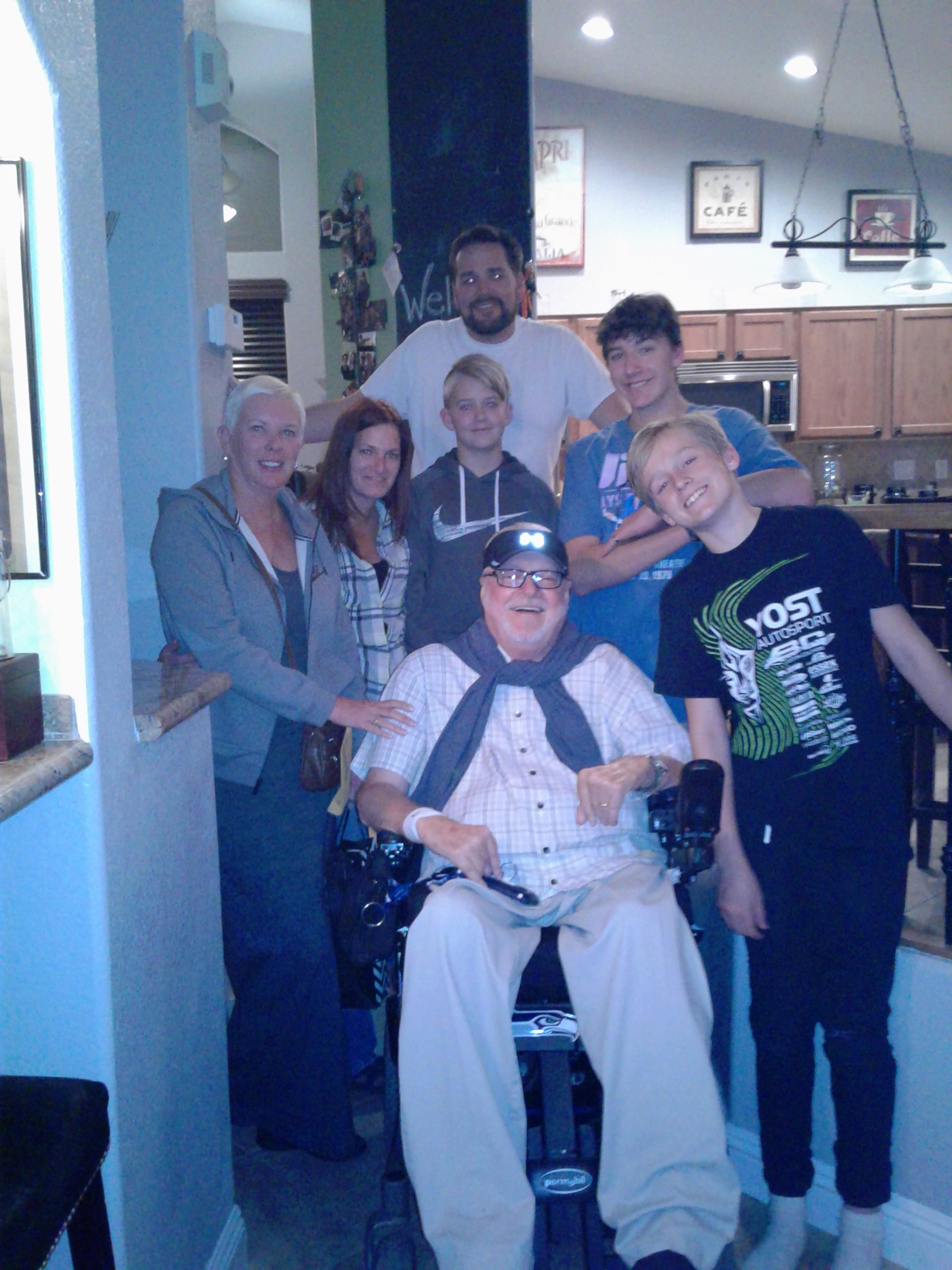 Over the last few years we have stayed in 3 wheelchair accessible hotels in Las Vegas; Treasure Island, The Bellagio, and Excalibur. Treasure Island seemed like a sure thing for accessibility due to having a ceiling lift and in some cases this might make all the difference in the world but since we do have our own portable ceiling lift it wasn't worth trying to get away without it. You can read all about the Treasure Island trip and see pictures in a previous Travel Adventures Article.
Next we stayed at the Bellagio which costs about $200.00 more a night (or more depending on the time of year) but the room was absolutely beautiful and roomy. The only downside (and a big one) was the cost. Again you can read about the Bellagio trip in a previous article.
This last time we stayed at the Excalibur due to the cost (we got 2 rooms this time, one for my husbands aid) so we had to go a little more economical and I have to say it was ok…The room was a bit outdated as was the bathroom (along with a little rust) but in price it was comparable to Treasure Island and the beds were a lot more comfortable.
The pool area was beautiful and fully accessible. There were Cabanas available for rent which definitely helped keep out the harsh Las Vegas weather.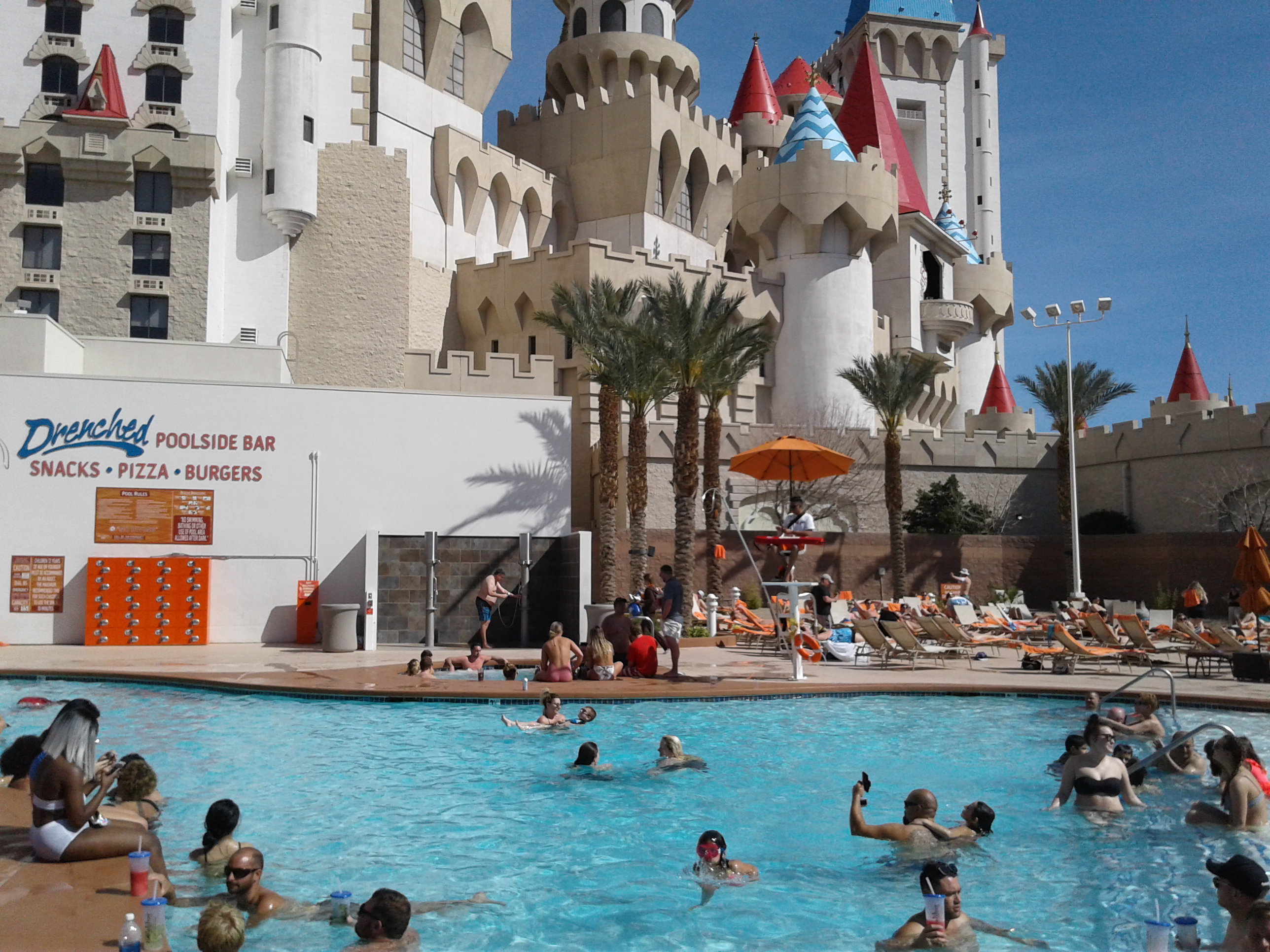 For purposes of this article to compare all 3 hotels here are the approximate rates for Oct 1st for 3 mid week nights
Excalibur $77.00 per night
Bellagio $325.00 per night
Treasure Island $109.00 per night
Rates appear to change drastically throughout the year. I have seen Planet Hollywood go from 120.00-300.00 per night
VIVA LAS VEGAS!!!!