Wheelin' it Cross Country! Part 2
Wheelin' it Cross Country! Part 2
Continuing on from Seattle back to Tampa…..
We have arrived…at the Navy Lodge in Marysville, Wa just outside of Seattle where we will be spending the next four weeks. We can always count on the Navy Lodges to be extremely wheelchair accessible and budget friendly. The nightly cost here was $60.00 including tax. The commissary is right next door which made it easy for grocery shopping as the room is equipped with a full size kitchen. Pets are also allowed.
We visited the space needle which is also very wheelchair friendly.
And Pikes Place Fish Market which can be a real challenge for a wheelchair to get through but I gotta say it was worth it.
So long as we were in Seattle we figured we might as well take a quick day trip over to Vancouver. I wouldn't recommend it..We really only had time to go visit the Capilano Suspension bridge (not accessible but the park is and doesn't charge to wheelchair users) and head back…traffic getting through customs took about an hour.
Over the period of the 4 weeks we visited a lot of family, saw a lot of sites, rested a lot and prepared for our trip back home to Tampa by way of San Fransisco, Palm Springs, LA, and Austin, Tx where we stayed a few nights at each. Onward we go…
Our first stop after Seattle was at a place called Gualala (more fondly remembered as Gualalalalalalala….) We stayed at the cutest B&B Gualala Country Inn which was across the street from the Ocean where we had a nice dinner and an early morning breakfast in the lobby of the Inn.
Now… a week at The Wyndham Santa Monica (our biggest splurge!) which is right in the heart of everything and within walking distance to the Santa Monica Pier. LA is about 20 minutes up the road….
There is so much to see in Los Angesles but I guess the things that stick out the most are touring around Beverly Hills (where its easy to get lost on all the winding dead end streets), The famous Rodeo Drive (where shopping is not in OUR budget!) , Manns Chinese Theater, Hollywood walk of fame, and then the drive down through Malibu. We had lunch at the famous Nobu Restaurant and the salads we had were like a piece of art!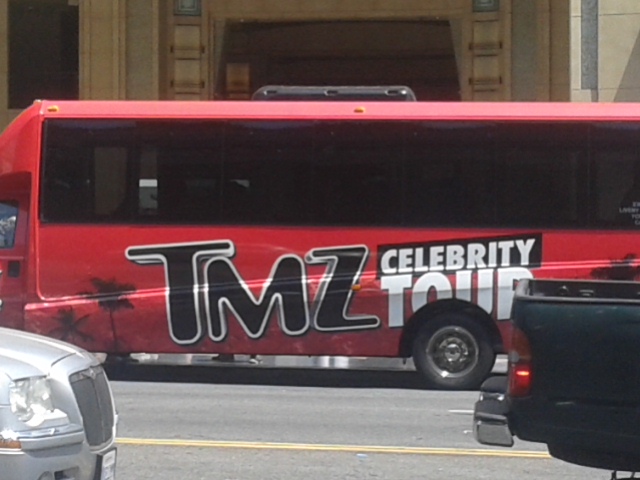 Even though we live in Florida my husband still supports his Seattle Seahawks…had to have a picture with the 12th man flag on Rodeo Drive!
Santa Monica has a really nice wide sidewalk along the beach for wheelchair cruising and of course the pier itself. Parking is HORRIBLE in Santa Monica though especially finding a disabled spot. We were lucky we were within walking/rolling distance of so much that we only ventured out to go to LA. A lot of our California readers may think this article is a bit ridiculous but I'm just trying to give a quick overview of what to expect for those who have never been.
Our week was up and it was time to head back to Florida with a few quick stops in Palm Springs (very hot! 102F) which has a nice little downtown area with shops and restaurants..also lots of celebrity homes!
Through Arizona, where we stayed at Viscount Suites a gorgeous hotel for $80.00 per night, onto The Sleep Inn in Ft. Stockton, and then a few days in Austin Texas, Live music capital of the world. Austin is a very interesting place where their motto suits them well "Weird Austin" 5th Street is where most of the live bands are playing.
The music is everything from country to rock n roll to blues to jazz. Unfortunately there is a lot of homeless in the downtown area. I can't help but think a lot of them are musicians that tried and unfortunately never made it… My favorite part of Austin was the Driskall Hotel, an old hotel that has preserved all the past had to offer. We had a drink in the lounge and imagined what it would have been like to stay there back in the day.
We made one more stop on the way home but to be honest I forgot to write it down… must not have been too memorable anyway.
And this is the "WELCOME HOME" sign….
2 months on the road travelling cross country with our aid and her daughter…Total cost of trip $11,742.00….Ouch!